Conference Approved Literature (CAL)
Al-Anon Family Group Headquarters, Inc. publishes books, pamphlets, service materials, and magazines.  Most Al-Anon and Alateen meetings offer complimentary literature to newcomers, and offer books and pamphlets for sale.   
Al-Anon/Alateen literature and service materials help members to continue their recovery between meetings and gain insight into themselves and the principles of the Al-Anon/Alateen program.  Conference Approved Literature (CAL) is written by and for our members and goes through a thorough review process by numerous Al-Anon members to assure that it conveys the program in a consistent and comprehensive manner.  
This literature supplements the face-to-face meetings where Al-Anon members share their insights and experience with each other.  
Georgia Al-Anon Central Services (GACS)
Georgia Al-Anon Centeral Services (GACS) is an Al-Anon Information Service (AIS) and Al-Anon Literature Distribution Center (LDC).  Our statewide service center in Macon offers everything from a listening ear and meeting information to program literature and public outreach coordination.  Our well-stocked literature room ships materials statewide.
GACS is here to connect you and the groups you attend with support, literature, and information.  We are committed to being here when you need us, so please reach out to us for help. We also welcome all questions and look forward to finding the answers you need as quickly as possible.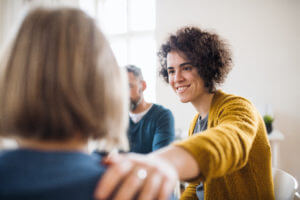 A special word to newcomers:
You are not alone-we've been there too.  We encourage you to reach out to learn how Al-Anon and Alateen can help you find the help and hope you need.  We're here for you. 
Call 478-254-3414 to speak to a GACS Helpline volunteer from 8 am-9 pm.
Calls made after those hours will be recorded and returned the next day.
737 Riverside Drive Lane, Macon, GA 31201. This address is located between Walnut and First Street.
478-254-3414      Toll Free: 855-254-3414
Email: orderlit1@gmail.com
Call for current office hours.

Literature Ordering Options
none
Your content goes here. Edit or remove this text inline or in the module Content settings. You can also style every aspect of this content in the module Design settings and even apply custom CSS to this text in the module Advanced settings.
Email order request using an order form
Save the Literature Order Form

 

on your computer.
Fill out the entire order form.
Choose the print option. Under destination/printer choose "save to PDF".
Give the file a new name, i.e.Jan 2022 order
Create an e-mail to:  orderlit1@gmail.com
Attach your new file with your order onto your email.
Send your email.
Mail order request
Save the Literature Order Form

 

on your computer.
Print form.
Fill form out.
Mail form to:
Georgia Al-Anon Central Services
737 Riverside Drive Lane
Macon, GA 31201
Phone order
Save the Literature Order Form

 

on your computer.
Print form.
Fill form out.

Call 478-254-3414 to place your order. 
Close accordion
Other Al-Anon Information Services (AIS) and Al-Anon Literature Distribution Centers (LDC)
Other Sources of Information
Information for helping professionals:  Al-Anon is a mutual support group of peers who share their experience in applying the Al-Anon principles to problems related to the effects of a problem drinker in their lives. It is not group therapy and is not led by a counselor or therapist; This support network complements and supports professional treatment.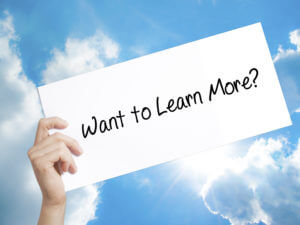 For individuals, organizations, clubs, or groups that would like to learn more about Al-Anon, please contact the Georgia Area Public Outreach Coordinator. If you would like to have an Al-Anon member speaker, please request a speaker list.