Districts: Beyond the Group Level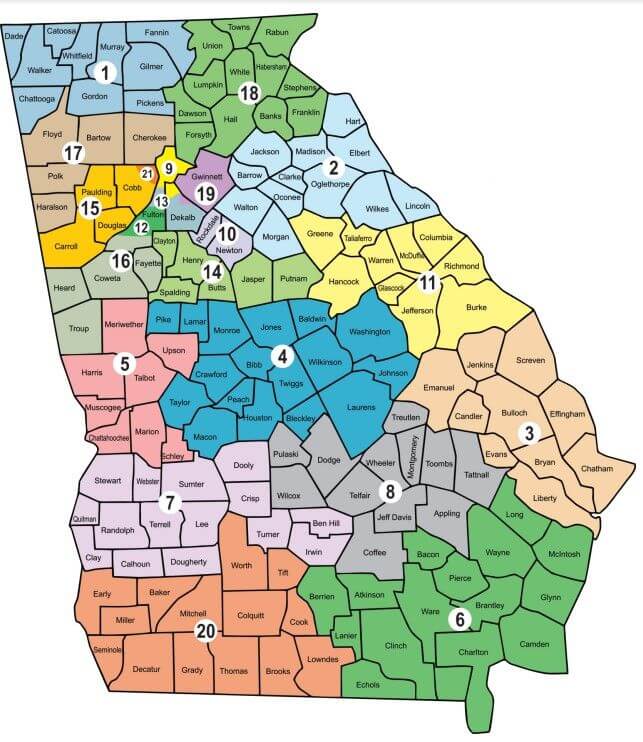 Districts: Beyond the Group Level
Districts are formed by and made up of Al-Anon/Alateen groups located within a city or state. Each district may have officers and/or coordinators. Districts hold meetings periodically.  Each group is encouraged to provide a Group Representative (GR) to attend and vote at district meetings. Each district elects a District Representative (DR) to represent the district at area assemblies and World Service Committee meetings.
The District Representative (DR) is an important link between the groups and the Area Assembly. The District is a geographical segment containing a number of groups, located relatively closely to one another. The DR represents the District at Area World Service Committee (AWSC) meetings and conveys information back to the groups. The DR chairs regular District meetings for groups in the District.
Any incoming, outgoing, or active past Al‑Anon or Alateen Group Representative (GR) who is willing to represent the District at AWSC meetings and Area Assembly meetings, and who is not also a member of A.A., is eligible to serve as DR. A DR should have basic knowledge of Al‑Anon and Alateen Traditions and the Concepts of Service, and how to apply them in the links of service. DRs are elected for a three‑year term, usually coinciding with those of Area officers and the Delegate. The election of the DR and Alternate DR usually takes place in the fall of the year after the election of GRs and before election of Area officers.
Click to read the Joy of Service pamphlet
" Serving as a District Representative can be a rewarding and challenging experience, as your circle of recovery expands outside of your own district. 

Remember, you are not alone–your Area World Service Committee and your groups are there to support you."

 from the District Representatives guideline (G-37), page 3
Some of the service responsibilities of the DR:
Calls and chairs district meetings, at regular intervals

Helps to disseminate Conference information and reports

Keeps in touch with the Group Representatives in the district and represents their views to the Area World Service Committee (AWSC) or the Delegate.

Helps groups in the district (especially new groups) receive necessary information and help

Helps groups in the district understand and apply the Traditions

Checks with the Group Representatives to be sure the group mailing address is current

Attends Area World Service Committee (AWSC) meetings and reports on activities within his/her district
Al-Anon Information Service (AIS)
An Al-Anon Information Service is a local service established and maintained by one or more Districts or by groups located close enough to one another for easy access and communication.
Some of the functions performed by the Al-Anon Information Service:
Receives postal mail, email, and phone inquiries, and forwards them to the appropriate group for response or follow-up.

Serves as an avenue for local public outreach service, which is channeled through the Districts whenever possible.

Maintains a stock of Conference Approved Literature (CAL) and may register with the WSO as a Literature Distribution Center to see CAL.

May maintain a website that may be linked to the Area website.

Holds periodic meetings attended by all the Information Service Representatives where activity reports are made and matters regarding the groups are discussed.

Distributes its own newsletter of local Al-Anon/Alateen activities for the groups that support it.
More information about Al-Anon Information Services in the Area can be found on the
Literature and Information page.